Extravagance or strand of fantasy, punchy touch lends itself to many different styles. Declined by creators, popular in collections, it retains its place of honour in every season to give dynamism to hairstyles.
A bit provocative, it can be also subtle and sophisticated.
This is probably a desire to stand out and break the routine. These flash colours play with contrasts where inventive creation is the only master.
A very stylish look that certainly will not go unnoticed.
With those examples Collection Hair may persuade you to switch to flashy!
---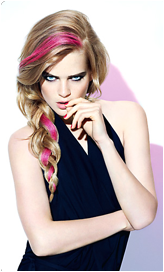 The sparkling wick Fushia from L'oreal will rock you.
---
Toni & Guy go for the modern & electric look with blue metal or magenta.
---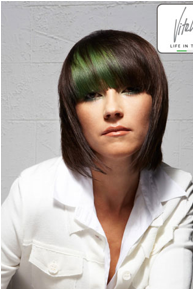 Emerald fringe of Vitality's is unexpected but fascinating.
---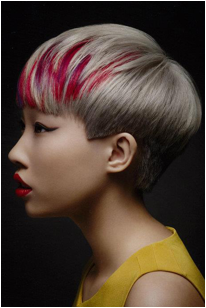 Goldwell : charming blond with an ambitious red raspberry, very creative!
---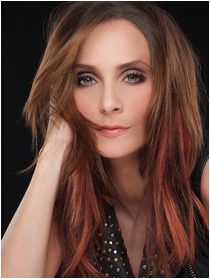 Biguine focuses on the lengths of copper to enhance a natural tone.
---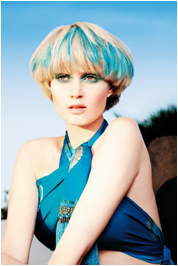 Azure colour that contrasts a light blond, Top Model assumes the non-conformity.
---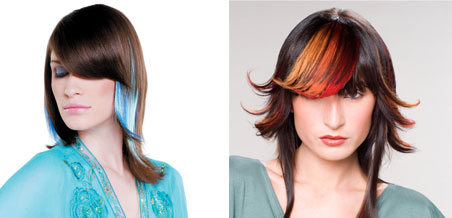 Metallic blue to orange-red, Balmain presents a sample of its colourful extension collection.
---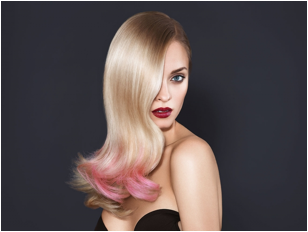 The elegance of the Haute Coiffure Française crown a very refined pastel pink.
---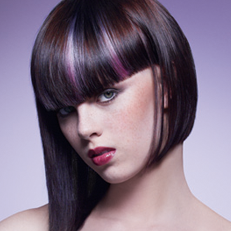 Wella plays with subtle blend of purple, ranging from plum to mauve.
---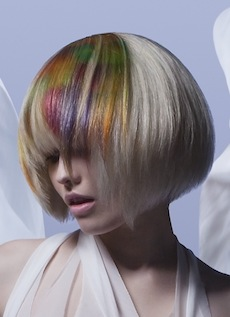 A refined and harmonious multi colored by Christophe Gaillet , which is very charming.
---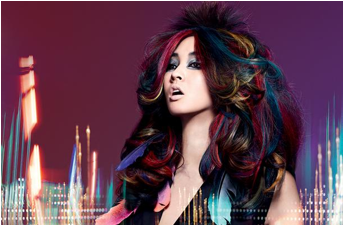 Wella did it! Flash unusual and contrasting strands make this set an undeniable work of art. All other styles seem so wise beside...