What's better than designers to inspire us of bridal hairstyles? The spirit of their creation is seen on jewellery, accessories and hairstyles.
Models strike a pose in the most beautiful dresses. Stylists and creators do their best to enhanced the bride.
For a shooting session, or for the happiest day of a lifetime, Rosa Clara, Cymbeline and Linea Raffaelli sublimated their brides with specific attention to the hairstyle.
Here are various styles done by great designers. Collection Hair suggests you a perfect combination from head to toe.
---
---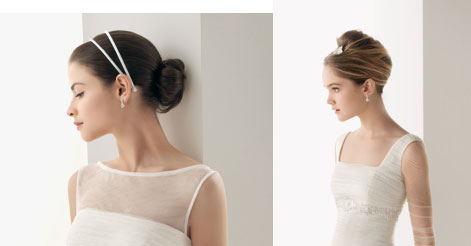 Elegant and refined these two buns play the card of the classic.
---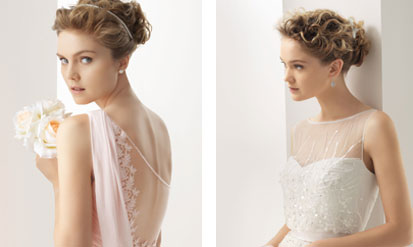 A soft wavy hair up will delight all the guests and seduce romantic souls.
---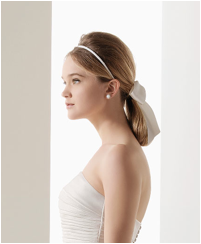 The ponytail rounded and carefully knotted looks like a princess hairstyle.
---
---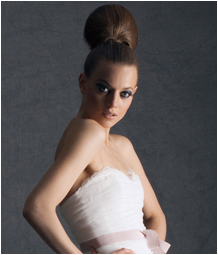 High volume and roundness are in order for this chic and daring updo.
---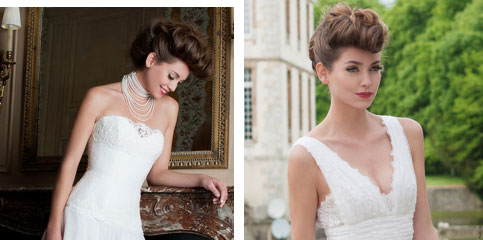 A versatile style for the same bun, sometimes rock...
---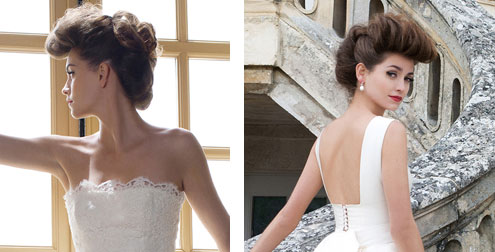 ---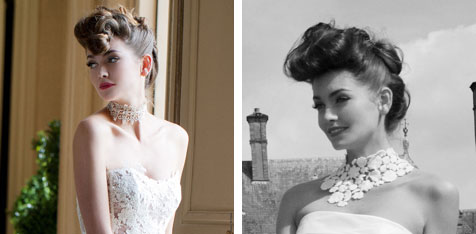 ---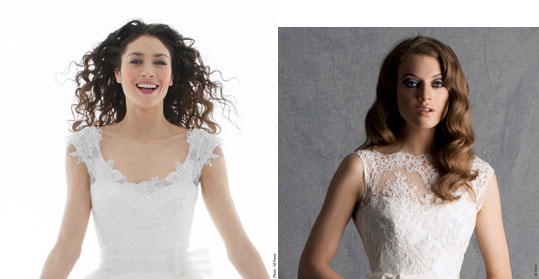 Flyaway hair, why not! But well controlled with a touch of glamour.
---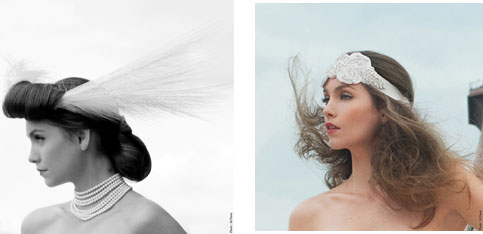 Avant-garde or bohemian accessory, accessory, the point of attention is the ornament very fashionable.
---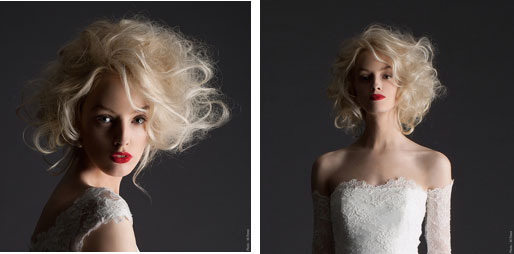 Let yourself be tempted by a simple and beautiful blow dry!
---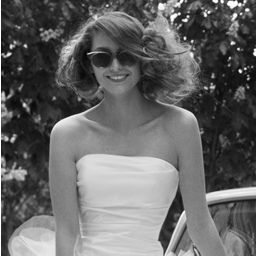 Modernity is given by these wispy and light movements.
---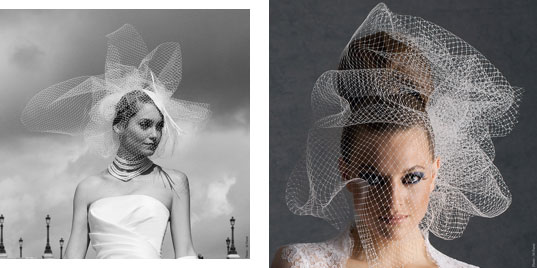 The art of putting forward...
---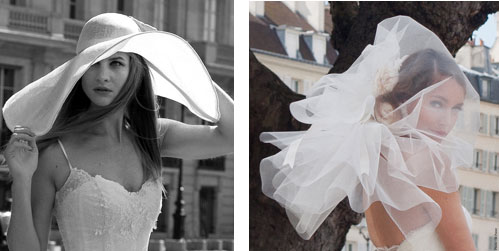 ... a veil or bridal hat ...
---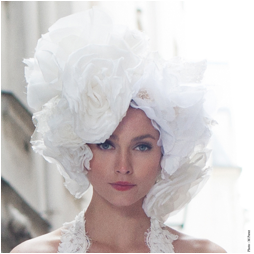 ---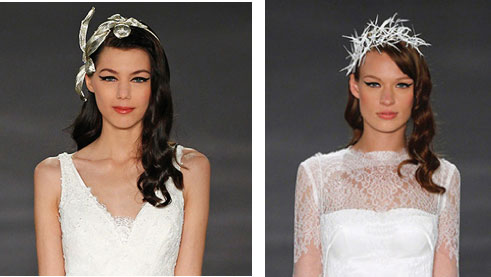 The hair falling carefully on the shoulders and an exceptional headband will prepare the bride to high fashion.
---
---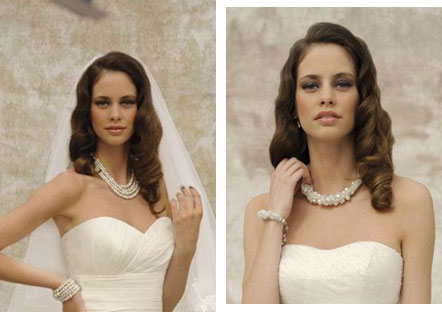 Free or knotted on the side...
---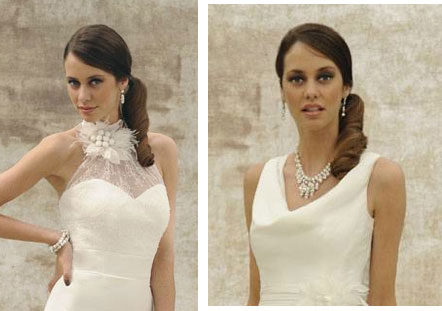 ... the curls are sumptuous and the styling is perfect.
---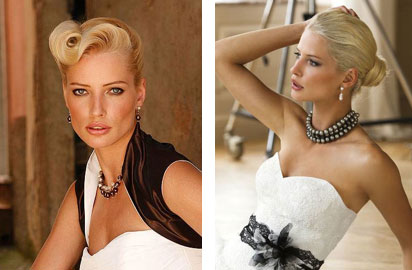 Hair tied at the back give place to refinement and sobriety.
---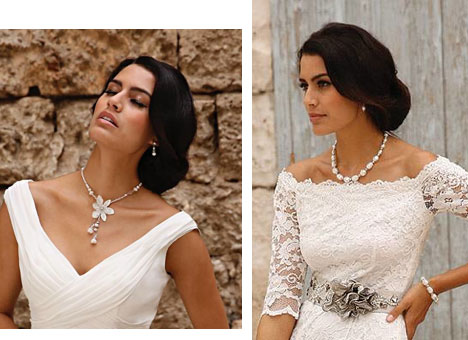 Hispanic style is beautifully performed through this low bun with soft and smooth lines.
---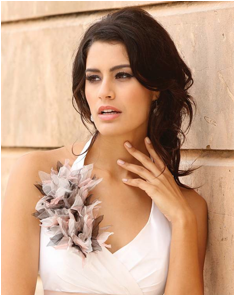 This natural styling will be loved by its freshness and spontaneity.
---
This bun with movement on the side is very easy to wear, with or without accessories.