JP Blacher Coiffeur
Address:

21 r St Germain

61200 - ARGENTAN, France

Reviews:
Phone:

02 33 67 02 30

Appointment:

Email / Website

Only registered members can view email and website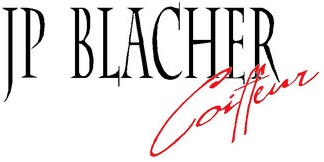 Salon prestation
La présentation du salon n'a pas encore été inséréDécouvrez un atelier coiffure différent. Un endroit ou beauté et bien être ne font qu'un. Vivez un moment de détente unique avec le shiatsu crânien de détente. A votre service: une équipe formée en permanence aux nouvelles techniques et tendances. Dans notre atelier, découvrez également des services spécifiques comme le henné, le morpho-visagisme ou la kérathermie. Produits: Redken, Kérasrase, ghd, Lice Away, Revlon...
Brands of the used products
Kérastase, Redken, L'Oréal, Revlon, Lice Away anti-poux
The hairdressers
Did you like this hairdressing salon?
Share on social networks