Corvaglia Barber Shop
Address:

Via Giammatteo 10

73100 - Lecce, Italy

Reviews:
Phone:

3297465012

Appointment:

Email / Website

Only registered members can view email and website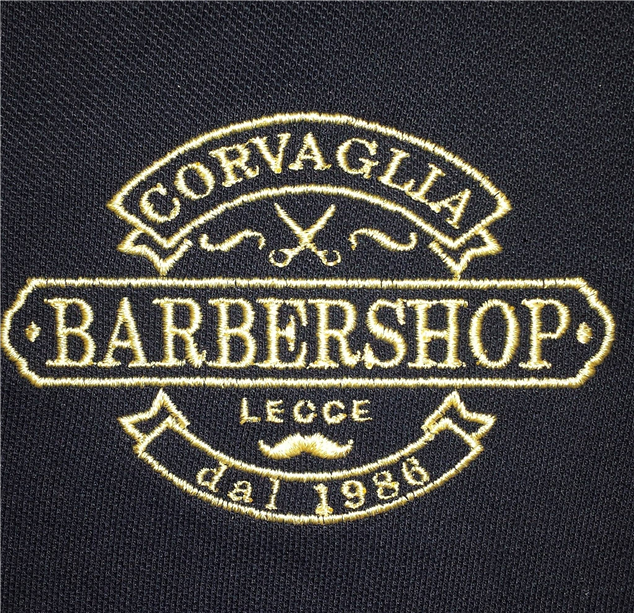 Salon prestation
Parrucchieri per uomo e Barbieri sito a Lecce in via Giammatteo 10, pressi circonvallazione a 10 min a piedi dal centro, grande salone e un'oasi di puro relax accompagnato dalla professionalità e simpatia del personale. Seguiteci anche su HAIRADVISOR (http://www.hairadvisor.com/it/places/parrucchieri/9446-parrucchiere-per-uomo-salvatore), su INSTAGRAM (https://www.instagram.com/corvaglia_barbershop_official), su TheHaircut (http://www.thehaircut.it/listings/corvaglia-barber-shop/). Un'esperienza maturata in 40 anni di lavoro al vostro servizio sapranno modellare sapientemente il vostro look dal più moderno a quello Old Style. La vera e unica sala da barba dove potersi rilassare e godersi un vero taglio di capelli e barba. La vera arte di fare la barba come un tempo. Via Giammatteo 10, Lecce. Qui nasce il Corvaglia Barber Shop da un'idea di Simone Corvaglia, barber e figlio d'arte di seconda generazione. Un mestiere trasmesso dal padre Salvatore dall'età di 11 anni. Nel corso degli anni, crescendo e girando sopratutto varie barberie, Simone ha affinato le sue doti tecniche facendo di questo nobile lavoro un marchio unico ed inconfondibile di alta professionalità e cortesia, rendendo un servizio di qualità come a Lecce non si era mai visto. Simone unisce le tecniche e gli usi di taglio e barba come l'old school insegnava, riproposti ai giorni nostri con rivisitazioni dei trattamenti e tecniche di taglio con sfumature aggiornate, agli arredamenti che si rifanno prevalentemente al vintage. Passione ed amore incondizionato verso ciò che si fa; è questa la frase che identifica il Corvaglia Barber Shop. Sono ben 15 gli anni passati a "barberizzare", tenendosi costantemente aggiornato sul mondo dei Barber Shop e dell'hairstyle partecipando ad eventi nazionali ed internazionali come il "Barber Match" o l'"International Barber Convention".
Il Corvaglia Barber Shop si distingue anche tramite l'utilizzo di appositi prodotti considerati come i migliori sul mercato, dalle cere "pomade" provenienti dai barber di Rotterdam, Corleone e Reuzel, alla linea Barber Mind di Hiroshi Vitanza, Proraso, Uppercut Deluxe, Suavecito Pomade, Solomon's Beard, macchinette Wahl. Uno degli aspetti che colpisce il cliente quando entra nel Corvaglia Barber Shop è la grandezza del locale e la sua luminosità, un vero e proprio "tempio maschile" con quattro ampie vetrate, tre postazioni di lavoro e una grande sala d'attesa lontana dalle postazioni per avere un po' di privacy, facendo rilassare e mettendo a proprio agio il cliente.
Brands of the used products
Wahl, Barber Mind, Reuzel, Corleone, Suavecito, Uppercut, Proraso, Dott K Soap, Solomon's Beard,
The hairdressers
Did you like this hairdressing salon?
Share on social networks