Coiffure RevStyle
Address:

7 rue Combes des Dames

24000 - Périgueux, France

Reviews:
Phone:

05.53.53.39.13

Appointment:

Email / Website

Only registered members can view email and website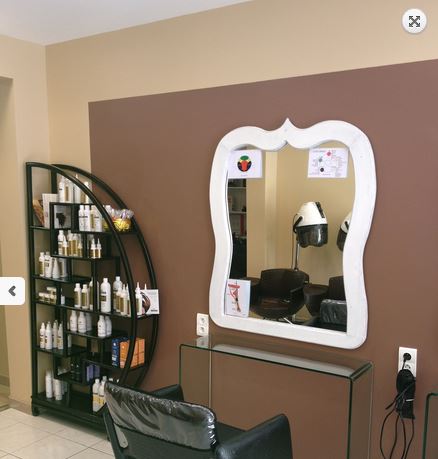 Salon prestation
Mon crédo : la coiffure au naturel par le biais des colorations végétales naturelles, des produits coiffants Capiplantes.
Diplômée du Groupe Rémi Portrait, je propose la coupe vibratoire énergétique.

La coupe vibratoire est une coupe énergétique effectuée avec un rasoir, un vrai coupe-chou, une lame de 7 cm qui va couper net le cheveu exactement le ferait l'outil du jardinier pour couper ses plus belles roses.rasoir-coupe-vibratoire-energetique

Au moment où l'on coupe le cheveu, le rasoir émet une vibration. Celle-ci va avoir plusieurs bienfaits :

Le premier est physiologique : la vibration va réveiller toutes les terminaisons nerveuses sur le cuir chevelu et activer l'irrigation des capillaires sanguins qui nourrissent le cheveu.
Cette vibration va ensuite passer dans tout le corps et apporter beaucoup d'énergie. Celle-ci sera redistribuée sur 24 heures de marée énergétique dans nos douze différents méridiens.
Ce travail vibratoire va également avoir comme bienfait extraordinaire de libérer de veilles mémoires cellulaires et émotionnelles. Les émotions émergent alors au Conscient et les tensions physiologiques se dissolvent.


Brands of the used products
Khadi, Capiplantes, Oiseau Bleu
The hairdressers
Did you like this hairdressing salon?
Share on social networks