"HAIR CARE" di Laura Disabato
Address:

via cellini benvenuto, 6

70022 - Altamura, Italy

Reviews:
Phone:

0803106160

Appointment:

Email / Website

Only registered members can view email and website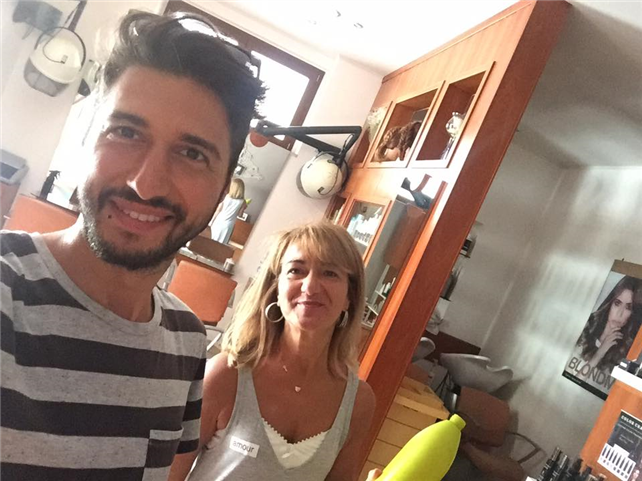 Salon prestation
Con 30 anni di esperienza nel settore il nostro salone offre Qualità e Professionalità.
Ogni cliente è diversa, per questo offriamo servizi e consulenze personalizzate in base alle esigenze di ogni nostra cliente; da shampi, trattamenti e massaggi rilassanti o energizzanti alla testa, a tagli disegnati in base alla geometria del viso, a colori studiati considerando le tonalità più adatte alla persona, e tanto altro...
Angelo Digeo, figlio della titolare Laura Disabato, ha lavorato a Londra dal 2011 al 2017 per vari saloni in diverse zone di Londra, è entrato a far parte dell'Artistic Team PAUL MITCHELL Uk nel 2013 lavorando nel backstage di diversi show,corsi ed eventi; ha inoltre insegnato a Londra in un'accademia per parrucchieri nel 2016. Ultimamente è rientrato ad Altamura, continuando a far parte del Team PAUL MITCHELL ITALY; spinto dalla sua passione e dalla sua vena artistica, Angelo si rende partecipe di show, photoshoot, corsi ed eventi nel quale può esprimere al meglio la sua creatività; inoltre insegna nella scuola per parrucchieri Alessandro Volta di Altamura.
Servicing
Gents haircut, Starting from:

15.00 €

Ladies Haircut, Starting from:

20.00 €

Blow-dry , Starting from:

10.00 €

Hair Color, Starting from:

25.00 €

Highlights, Starting from:

40.00 €

Smoothing and Straightening, Starting from:

40.00 €

Perm, Starting from:

35.00 €

Hair-Up, Starting from:

25.00 €
Brands of the used products
Paul Mitchell, Schwarzkopf, Farmagan, Farmaca International
The hairdressers
Did you like this hairdressing salon?
Share on social networks