EMY ESPACE BEAUTE
Address:

145/147 rue Louis Rouquier

92300 - Levallois Perret, France

Reviews:
Phone:

0141270533

Appointment:

Email / Website

Only registered members can view email and website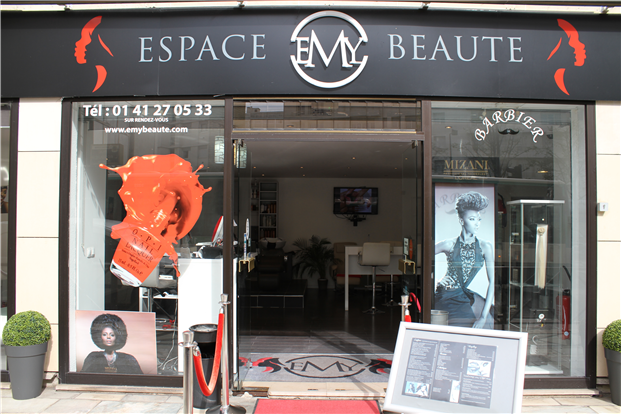 Salon prestation
Salon mixte proposant des prestations pour tous types de cheveux, européen, afro, métissés, maghrébin ....

Spécifiquement formés et utilisant des produits de dernière génération, nos coiffeurs vous apporteront tous conseils pour permettre à toutes les femmes de révéler toute la beauté de leurs cheveux.

Nous vous proposons un grand nombre de prestations comme la coloration et balayage, ainsi qu'un service de perruques sur mesure (devis), la pose de tissage, et d'extension.
Nous réalisons toute sorte de lisage et défrisage ainsi que des abonnements de cure sur mesure.

Pour vous messieurs, profitez des services d'un véritable coiffeur barbier du Mardi au Samedi et des produits pour l'entretien de votre Barbe.

Servicing
Gents haircut, Starting from:

20.00 €

Beard and Shaving, Starting from:

10.00 €

Ladies Haircut, Starting from:

30.00 €

Blow-dry , Starting from:

20.00 €

Hair Color, Starting from:

50.00 €

Highlights, Starting from:

70.00 €

Smoothing and Straightening, Starting from:

70.00 €
Brands of the used products
Keracare, Davines, Wella, American Crew
The hairdressers
Did you like this hairdressing salon?
Share on social networks