Royal Extension
Address:

13 rue Chernoviz

75016 - Paris, France

Reviews:
Phone:

01 71 27 41 64

Appointment:

Email / Website

Only registered members can view email and website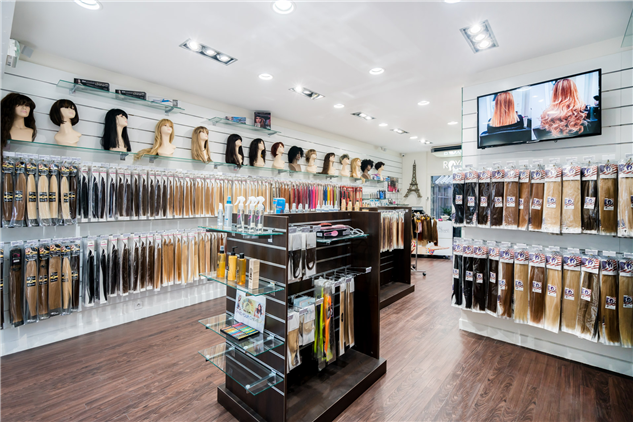 Salon prestation
Royal extension est une boutique et un salon de coiffure situé dans le 16ème arrondissement de Paris, dans le quartier de la Muette, à quelques pas de la station de métro Passy.

Découvrez sans plus tarder un superbe salon, hyper cosy, spacieux et très féminin ! La salon donne sur une cour intérieure calme et intimiste pour savourer un pur moment de bien-être !

Vous êtes chaleureusement accueilli par de véritables experts de la chevelure et des extensions qui vous écoutent et vous conseillent pour un nouveau look capillaire entièrement adapté à votre visage !

Royal Extension est un salon spécialisé dans les extensions avec un large choix de mèches, d'excellente qualité et dans une importante nuance de couleurs, comme vous ne l'avez jamais vu auparavant ! Pose d'extensions adhésives ou à la kératine, coupes, colorations et soins : c'est un véritable espace dédié à votre chevelure de sirène !

Ce que nous avons aimé chez Royal Extension ? La super qualité et le choix incroyable des mèches… et les bonbons à volonté à votre disposition !
Brands of the used products
The hairdressers
Did you like this hairdressing salon?
Share on social networks