Nat Coiff
Address:

39 Rue Malbec

33800 - BORDEAUX, France

Reviews:
Phone:

0612925242

Appointment:

Email / Website

Only registered members can view email and website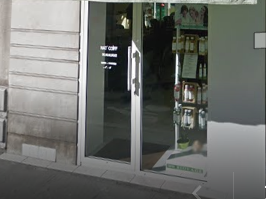 Salon prestation
Au cœur de Bordeaux, poussez les portes du salon de coiffure Nat Coiff, l'adresse idéale pour vous offrir une parenthèse de beauté exclusivement féminine.


Installé à deux pas de la gare Saint Jean, à Bordeaux, le salon de coiffure Nat Coiff vous invite à chouchouter, sublimer et magnifier votre chevelure.

Vous découvrez un espace moderne et lumineux, au cadre parsemé de touches de couleurs rouges et noires. Plongez dans l'ambiance conviviale et chaleureuse du salon pour profiter de votre rendez-vous en toute sérénité.

Passionnée, spécialiste des cheveux européens, notre salon est entièrement à votre écoute et prend le temps d'en savoir plus sur vous, afin d'adapter son travail en fonction de vos envies et attentes.

Ainsi offrez-vous une toute nouvelle coupe, en parfaite adéquation avec votre style, et laissez-vous tenter par un lissage brésilien, un défrisage ou un soin, pour une chevelure lisse, brillante et soyeuse.

Votre coiffeuse utilise les produits capillaires d'excellence des marques Oro Therapy, Avlon, Keracare et L'Oréal Professionnel.

À Bordeaux, offrez à votre chevelure toute l'attention qu'elle mérite au salon de coiffure Nat Coiff.

Brands of the used products
The hairdressers
Did you like this hairdressing salon?
Share on social networks