More and more men are tempted by long hair. These cuts that glorify your hair fibre is getting very popular!
A super sexy look, so manly side, your masculinity is unequivocal. Long or medium hair's got followers: seducers in the field or comfortable with themselves, characters changed but not the length. There are so many variations that men have a large choice of styles.
Some examples of the stars: the look falsely neglected of Johnny Depp, the casual style of Brad Pitt , the classic Nicolas Cage, the trendy side of Ashton Kutcher, and even the sport attitude of David Beckham.
Assume long hair, it is part of a well-established myth style.
Convinced? Adopt it! But do not give up to your hairdresser!
It is less maintenance than short hair but still need a clean up or trim every 2/ 3 months for a tidy effect.
Here is the cool selection of Collection Hair for all men with long and medium length hair.
---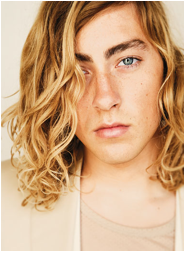 Bumble & Bumble sets up natural ondulations for a wise man.
---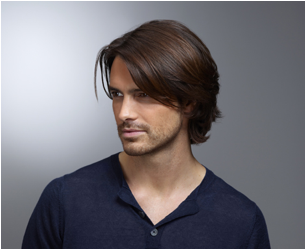 Intermède made a classic cut a real asset charm, highlighting a smooth and silky hair.
---
Cool and casual, this is the trend that takes Saint Algue intertwining strands soft and frivolous.
---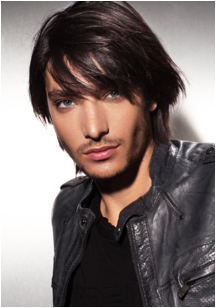 Smooth and choppy that covers the forehead and reveals the lengths neck, the Don Juan style of modern times by Fabio Salsa .
---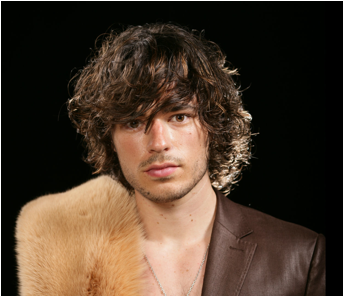 The "bad boy" reviewed by Fabrice Cornillon is winning new converts for fast and effortless styling, hand in the hair to clear the eyes and voila!
---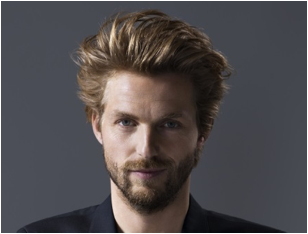 Jean Louis David clears' up all at the back for an informal style, full of energy.
---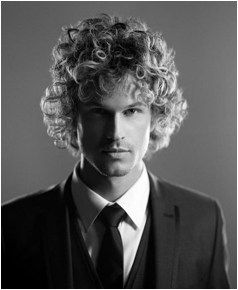 We can dare the very curly, the natural volume, the uninhibited and assumed by American Crew .
---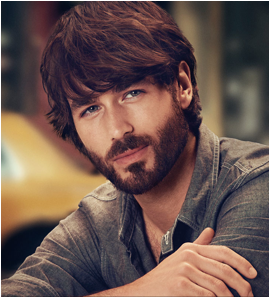 Rough around the edges but at the same time tender, Redken offers a nice alternative between virility and subtlety.
---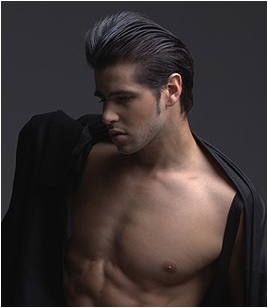 Claude Tarantino played on a wet effect by clearing 'up the sides at the back, sexy effect guaranteed.
---
A light and modern haircut caused by a layer and length chopped, signed the Haute Coiffure Française .
---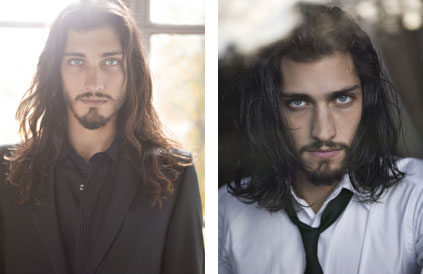 Jean Claude Aubry imagines two different lengths for the same man, a charming sound so that the number of centimetres does not make the difference.
---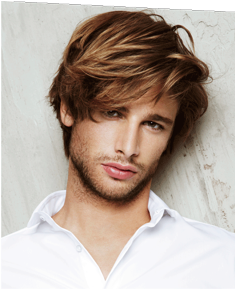 Let one's hair down! This hair cut suggests a free styling in a relaxed manner without the fuss by Fabio Salsa .
---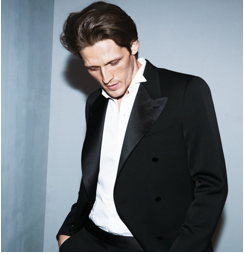 Gentleman in all its splendour, The Biosthétique prime on simplicity and elegance to create a neat cut with clean lines.
---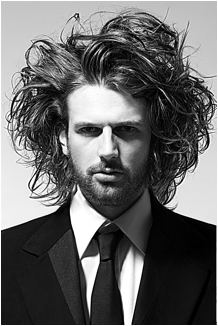 La Maison Gerard Laurent dared a touch of madness: a ruffled flexibility while taking off for an incredible vitality! Even bristling can be smart with tie.
---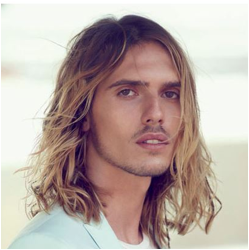 Flexible and natural lengths, golden wheaten, Wella goes for the trendy style.
---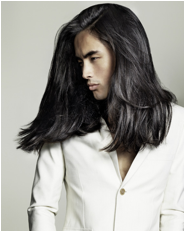 The version of Asian style: smooth and clear. Well brushed the hair is free and silky, Peter Prosser.
---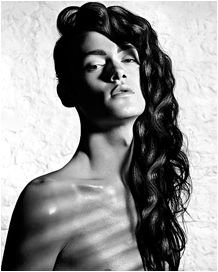 Undulations, Extra Long hair, Martin Crean could cause curiosity, fascination or even lust!...