Nice hairstyle without stress? Well, the braids of course!
They have become the icon of stylish hairstyles. from the cool appearance, they can change to so many different style..
Twists, fishtail, few or many strands, big or thin plate, there is a choice for all the mood. Braids have the advantage of being simple to do with sometimes unexpected refinement ... They seduce and do the show with almost nothing!
Here is a selection of all the best variations from Collection Hair.
---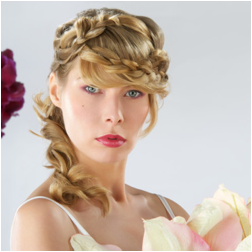 Softness and delicacy for these braids made up by Christine Margossian who let the hair at its mercy.
---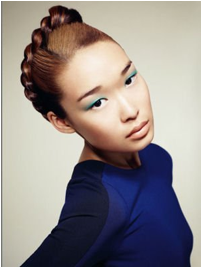 Plated on the back, the hair is twisted as a diadem giving a contemporary volume signed Schwarzkopf .
---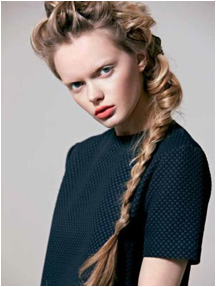 Laurent Decreton plates the hair on the side and brings lightness and density .
---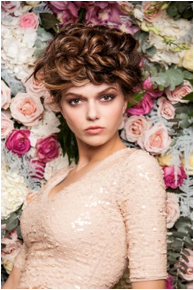 Very romantic, Eric Zemmour creates an unkempt braid as a headband.
---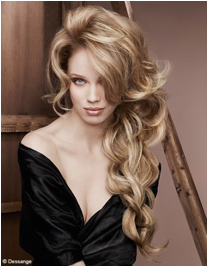 This is the splendid big braid from Dessange . So Sexy!
---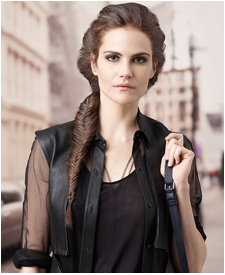 Like a ponytail, Redken goes for the street look. Fishtail and natural volume will do the job.
---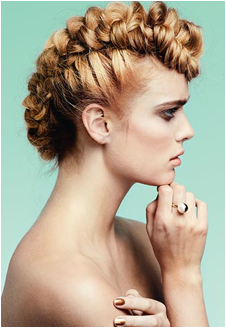 Those cornrows take relief and give a very contemporary line by Toni & Guy .
---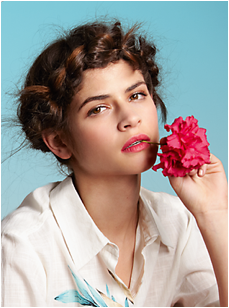 L'Oréal leaves few strands away to create a kind of bohemian look.
---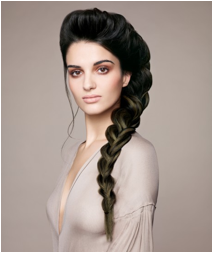 The french braid with sumptuous volume done by Eugene Perma reminds us of Pocahontas' hair.
---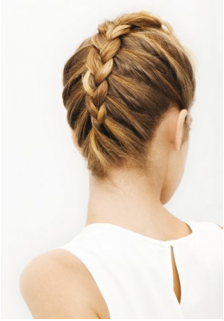 From the bottom to the highest part, this reverse Dutch braid from Franck Provost is a beautiful simplicity.
---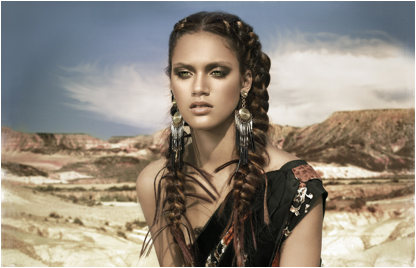 This kind of Hippie Fishtail ends up by crazy spikes and leaves the hair rebel, signed Revlon .
---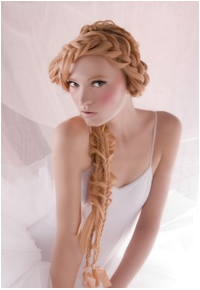 René Furterer has made these plates a poetic and sophisticated hairstyle.
---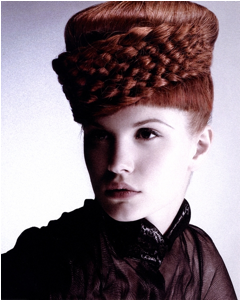 The maxi braided band done by Hob Salons gives an unexpected geometry to this bun.
---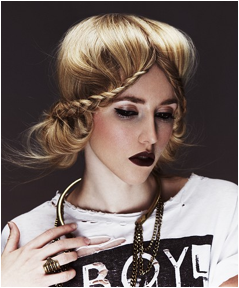 Minimalism? Certainly not with Toni & Guy who try to give a "baroque" style with these thin braids round the face .
---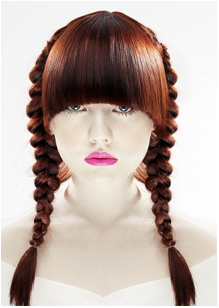 Everything is in symmetry, straight bangs and braid falling on each side by Goldwell .
---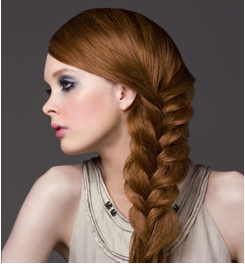 The perfect illustration of a beautiful smooth and big braid, The Colour Room highlights the main element: the hair!
---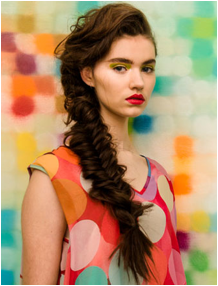 Redken creates a careless hairstyle, the long fishtail looks unorganized and gives a soft volume.
---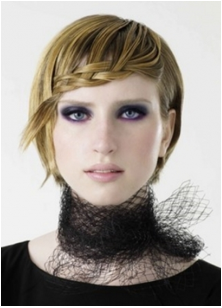 These flatten plate on the front gives charm to hairstyles. Even short hair can be braided, proven by Eric Stipa !
---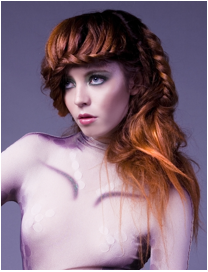 Such character! The long hairstyle by Zaibatsu ts gorgeous with these twisted strands.
---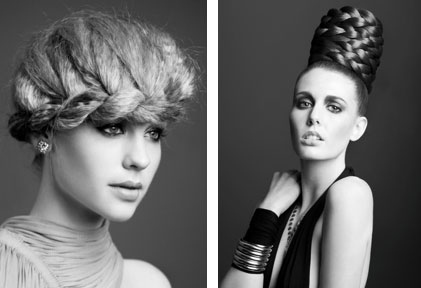 Shakira Petrucci exposes us her incredible talent to delight us with two different styles, one retro chic and the other avant-garde.
---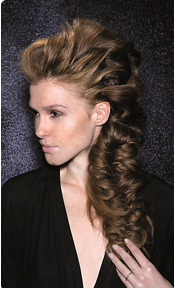 Big hair and flexible volume, the L'Oréal mermaid braid has a sweet scent of holiday...
---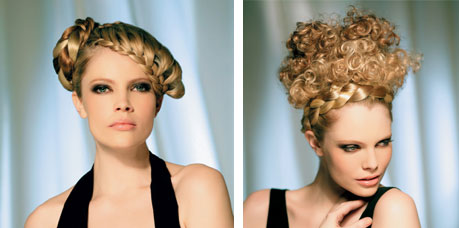 Hair not long enough? Want something different for an event? Extensions are your solution and come to infinity at Balmain .
---
Glamour and rock, the twist from Hooker & Young is done for vivacious spirits.
---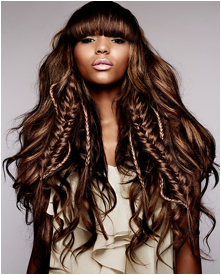 Martin Crean offers a multitude of braids who brightens up this amazing mane.
---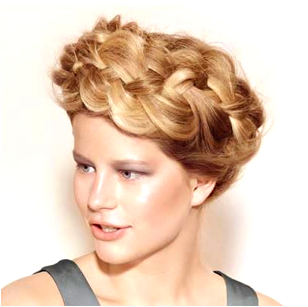 The famous braided crown that adorns the head like a headband with a big size, signed Wella .
---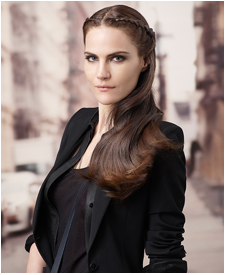 Just around the face, Redken has plated 2 braids like a headband to sublime an amazing blow dry.
---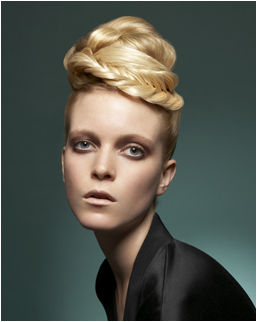 The high braided bun by Peter Prosser is sober and elegant.
---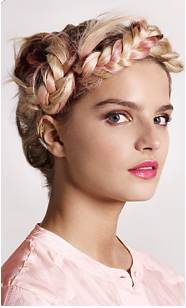 Acting as a headband, this braid with pinky strands invites us to a fresh break, a kind of poetic version of L'Oréal .