Fashion is everyday a new beginning and we are back in the retro years!
It comes from the 50s and 60s; retro bun created the craze among high fashion designer. In the spotlight on the catwalk, it became a very trendy style.
The thing that makes it very actual: a XXL volume without shyness. The bigger, the better! Stars as Marion Cotillard and Jenifer Lopez (to name a few) proved it very well!
Voluminous updo have what to pin us!
Collection Hair warns you: don't be afraid of backcombing! This is the basis for a good hold.
An elegant updo for events or to fancy your days, the retro style is now to be adopted to not be a fuddy-duddy!
Have a look at the hairstyles that take high proportion!
---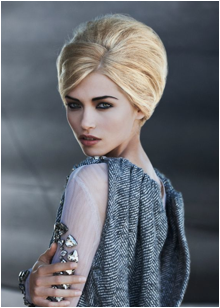 By a side parting that magnify a perfect volume, Schwarzkopf invites us to a delightful roundness.
---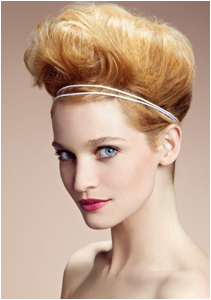 Camille Albane made up a Pompadour hairstyle very soft that contrast with the elastic headband perfectly worn.
---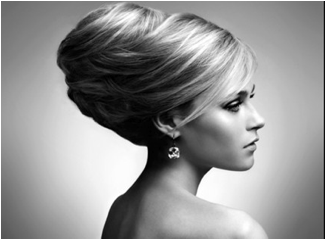 All is luxury, calm and voluptuousness. This graceful bun delights us like an invitation to beauty. Thank you Alexandre de Paris .
---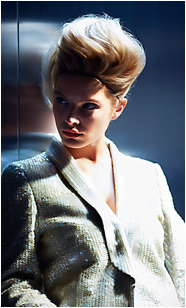 Wispy and light, L'Oréal goes for a smoothness hairstyle.
---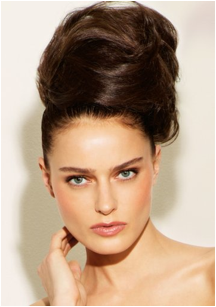 Lucie Saint Claire opts for a structured and high volume that requires all the hair at the back fixed in the bun.
---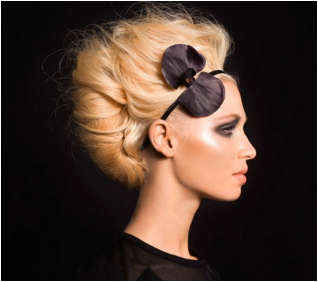 Nature and casual this is the unexpected effect of this French twist accessorised by Claude Tarantino .
---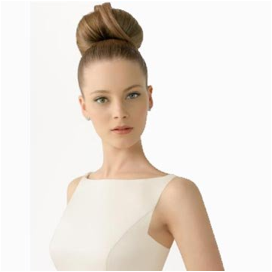 The ballerina bun softened by a strand from Rosa Clara is a very refined sobriety.
---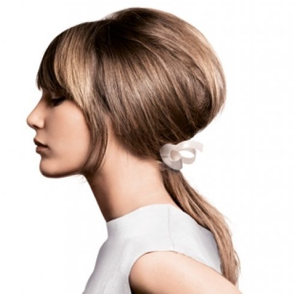 Jean Louis David lifted gently the top part and created a low ponytail where lengths are smooth and delicate.
---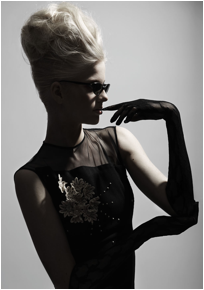 A very smart updo with voluptuous volume declined by Jacques Thill .
---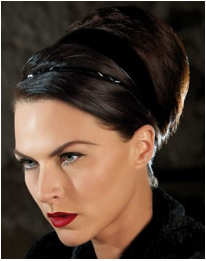 The headbands fitting around this round bun carried out by Christine Margossian is true elegance.
---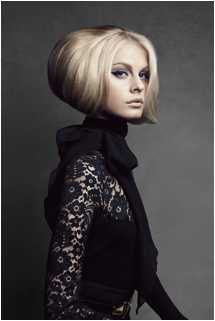 Schwarzkopf realises a nice volume at the back and leaves gentle movements around the the face.
---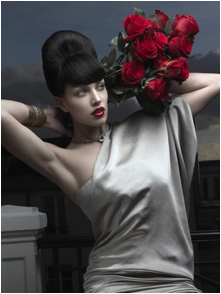 The classic big hair with long and thick fringe, this is the very romantic style by Jean Marc Joubert .
---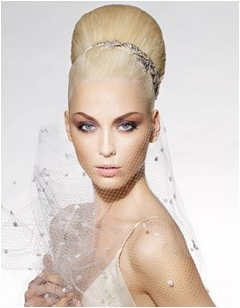 The ball effect takes all its shape with this shiny diadem signed by Michel Dervyn .
---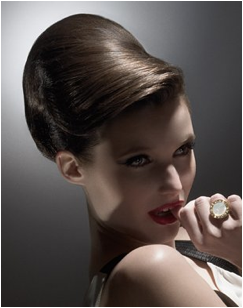 Alexandre Zouari draws a wave on the front with charming and tidy volume.
---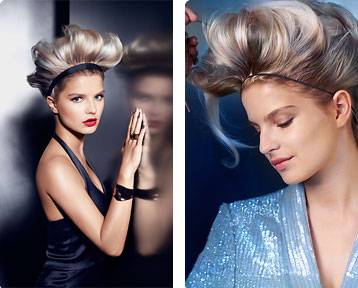 A free hairstyle with soft curls, L'Oréal rethinks the retro style with vitality.
---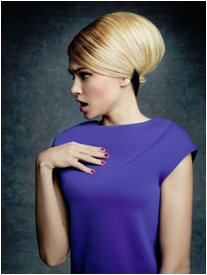 Smoothed to perfection, this oval shape gives a smart style carefully done by Camille Albane.
---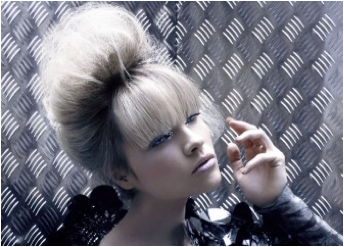 Christine Margossian shows off a big icy blond hair and contrasts with a straight fringe. Very unexpected extravagance.
---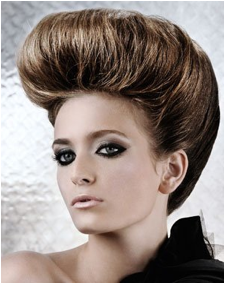 The rock and roll spirit from Top Model brings us nice vibe and cool attitude.
---
The untidy and messy bun XXL is certainly the most natural en sexy, by Jean Claude Aubry .