The job market in hairstyling has changed considerably. It is now difficult to find good candidates.
Employers cannot always find the ideal employee.
Communication is a key to find the right candidates.
Post a job offer requires some thought. With our simple tips, you will convince the best to join your team!
Put the odds on your side by writing an ad at the top!
---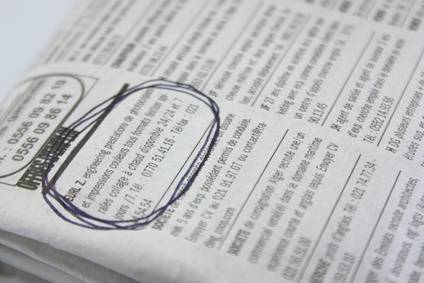 Title
The title of your ad must be hard-hitting. It must summarize the type of profile you are looking for.
Be brief and succinct.
Example:
" Manager for Luxury salon Wanted" or "Hiring Hair stylist / experienced Color Artist"
If you are looking for several hairdressers with different qualifications it is better to create an advertisement for each position to be filled.
Photo
Your ad gains more visibility. A job offer with a photo is seen up to 7 times more than an ad without picture.
The most relevant photos are those of your hair salon. This is the best way to introduce your business and attract candidates.
Place
This is an important parameter; it's better to be clear about where your business is. This will make it easier for you to target candidates in your area.
If you have more than one salon, post an ad by location.
It is clearer for candidates and above all you can describe the soul of your hairdressing, the team spirit, the style of clientele or the atmosphere that is unique to every business!
Description
The details of the ad are very important. They inform the candidates about your job offer. The more precise you are, the more likely you receive CV that match your need.
For some point, you must be precise:
- Type of Contract (permanent contract, Freelance, Part-time…)
- Specialty required (colourist, barber, art director, senior hair stylist ...)
- Qualification needed (Level of study in the industry)
- Qualities that are important to you: dynamic, punctual, team spirit, ambitious, motivated, smiling ...
- Salary, Bonus and other benefit (health insurance, tips, free lunch...)
- Training and development opportunities
Advantages
Good recruitment doesn't happen by chance. You have to be competitive to get the best candidates.
Make your future employees delightful and describe the assets of your company.
For example:
Beautiful and modern Hair salon, friendly customer, great and dynamic team, best career development, opportunity to grow, fashionable districts, heart of town, at the seaside...
Take the opportunity to list all the positive sides of your hairdressing!...
You are now ready to post a relevant ad on MagentaL!
All our hairdresser's members are waiting for your job offer.
To go further, read our article The 7 steps to choose the right candidate