This winter, the big trend is going to red!
Who has never dreamed of fire hair? By setting its sight on the most brilliant hues, fashion radiates with fawn tints!
From flame red to strawberry blonde, colours are bright and enhance the complexion! Redheads can finally be proud of their manes and revel their mysterious and flamboyant charm ...
These warm tints add character to the most assertive styles: retro-vintage, modern-chic or sexy-rock ...
A very hot trend to fill in this season!
Collection Hair has picked and chosen the most radiant hairstyles!
---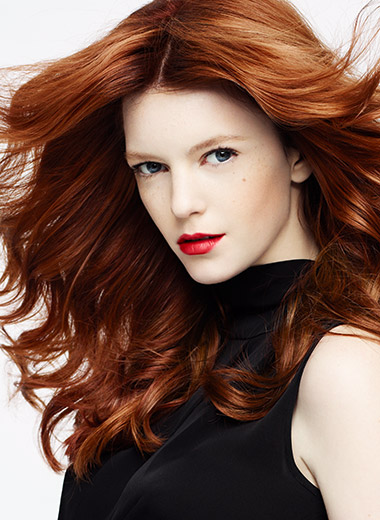 A warm wind blows on
Bumble & Bumble, transforming a copper of radiant light.
---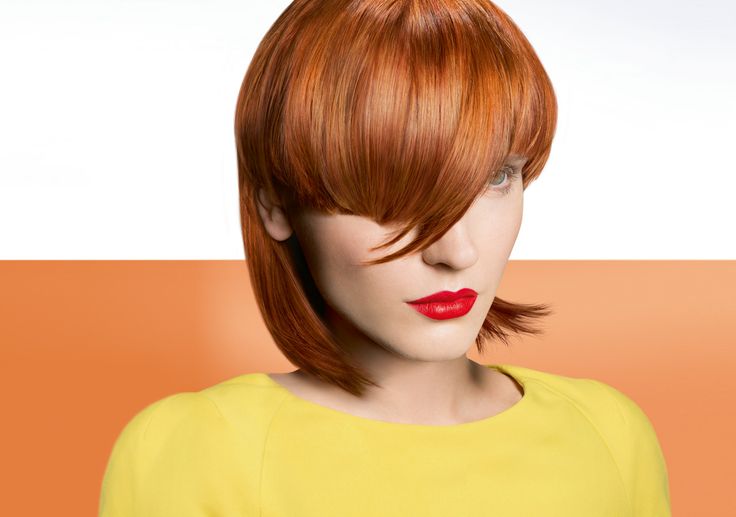 The graphic trendy haircut of Goldwell is highlighted of intense orange tones.
---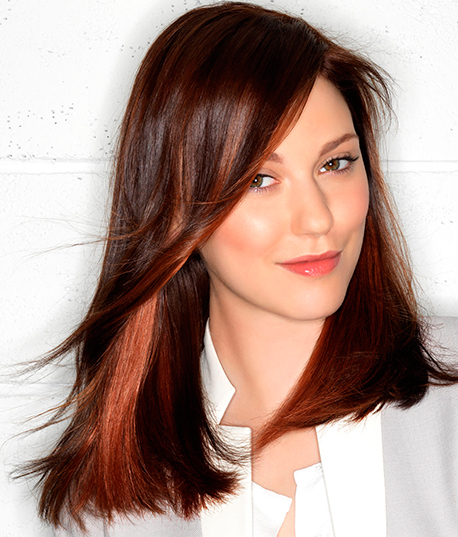 Coiff & Co add fine coppery highlight to give depth and warmth a chestnut.
---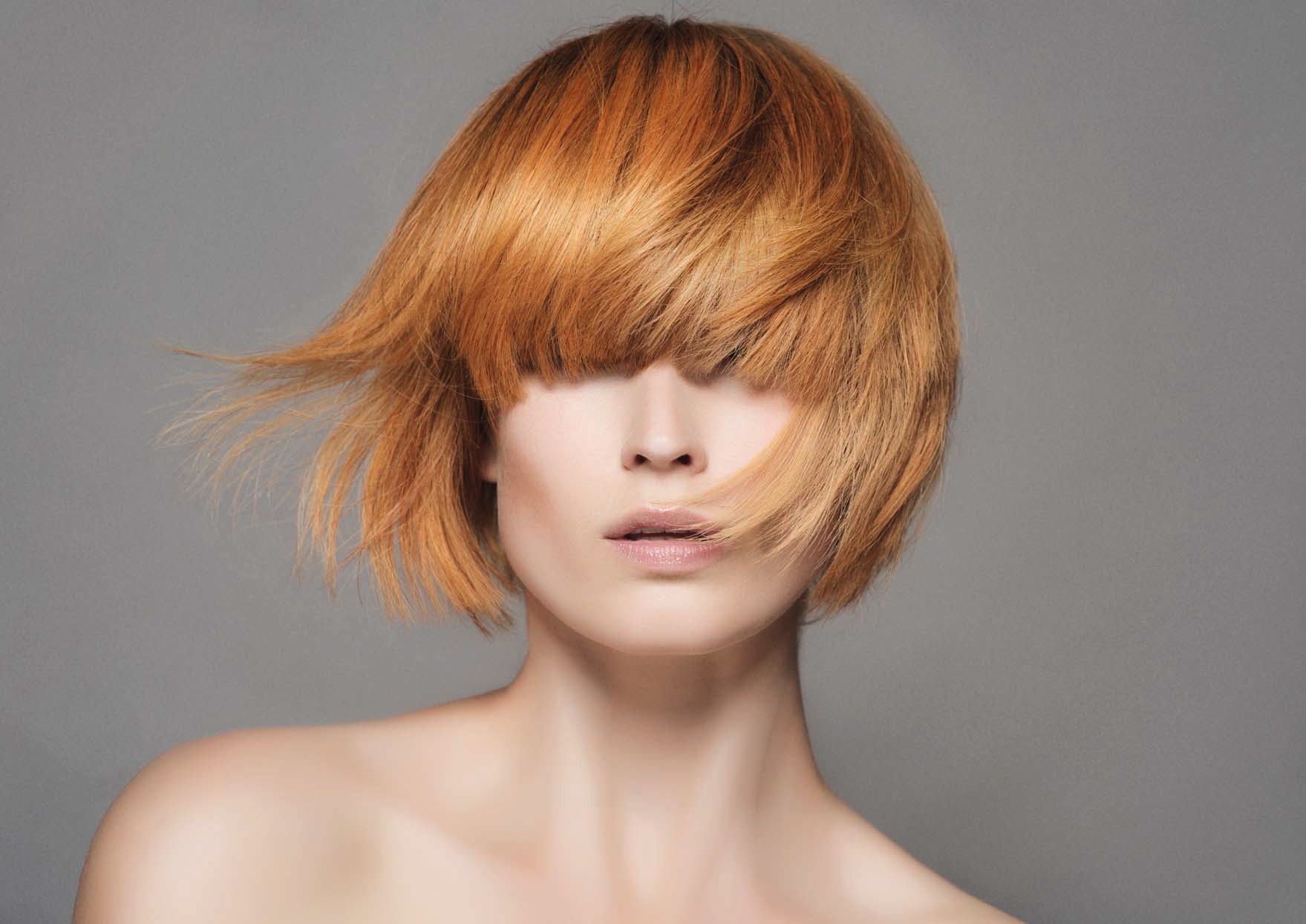 A very sweet fawn colour with golden ends, a big and straight fringe, here is a smart and modern style interpreted by Laurent Decreton.
---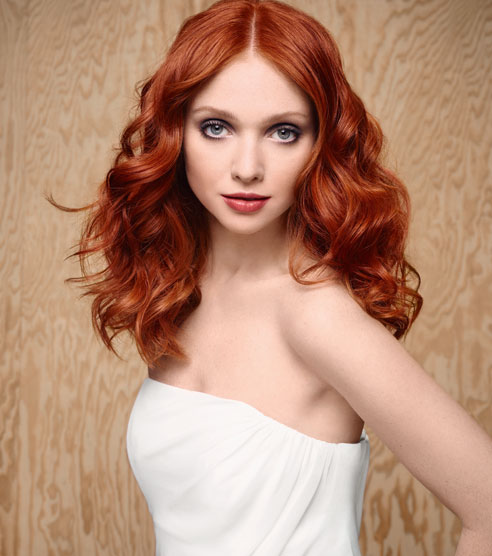 Flame hairstyle for Camille Albane! A brightest hair colour that will delight the most audacious...
---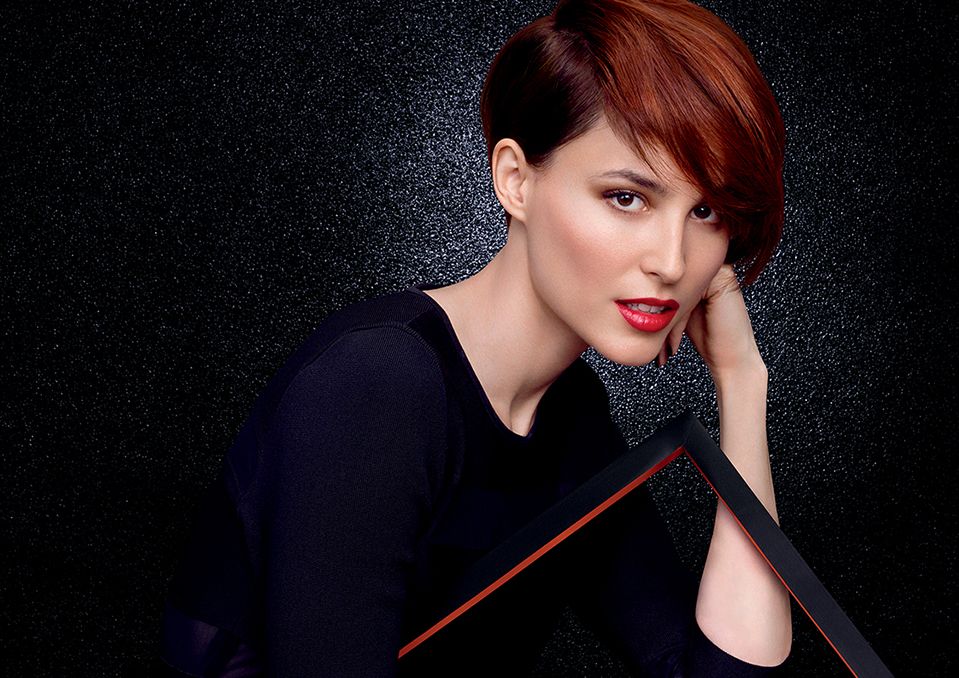 L'Oreal spices up the pixie haircut with shimmering and contrasting lengths.
---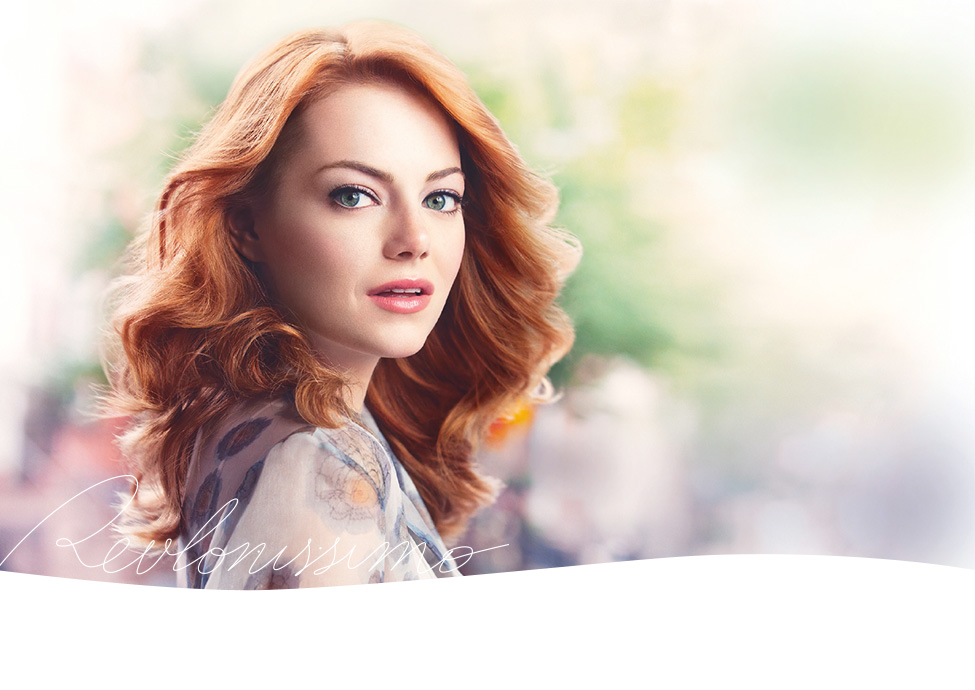 Soft waves, sweet tones, that's the romanticism performed by Revlon.
---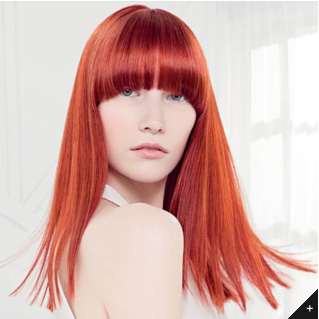 The copper of Wella turns red highlighting a sharp fringe and choppy lengths.
---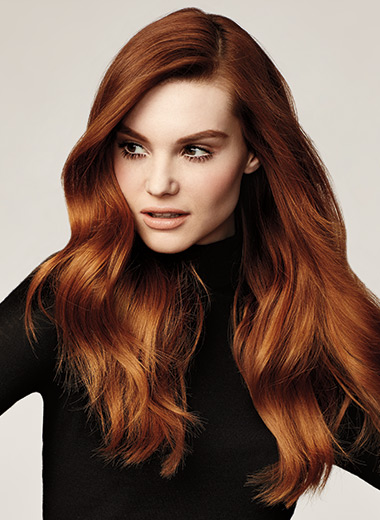 Starting from bronze to intensify in to reddish and golden shades,
Bumble & Bumble imagine a very hot hair.
---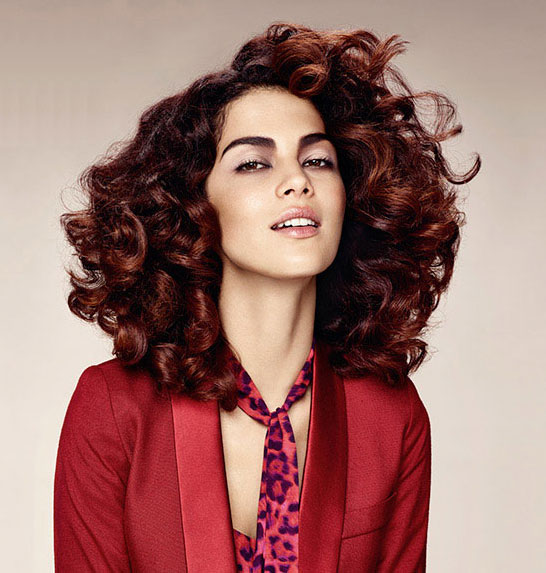 Even brunettes can granted a hint of copper, nothing better to warm big curls, signed Schwarzkopf.
---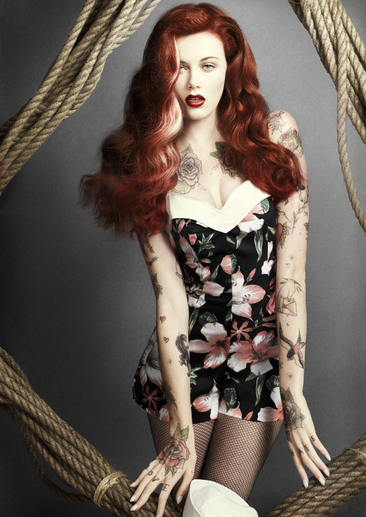 Oscar Oscar Salons contrast a captivating auburn coppered with a white strand to bewitch a punky-rocking girl.
---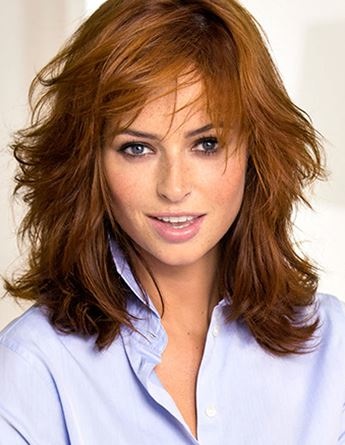 Charming and easy to wear,
the Saint Algue's style fulfils the natural redheads.
---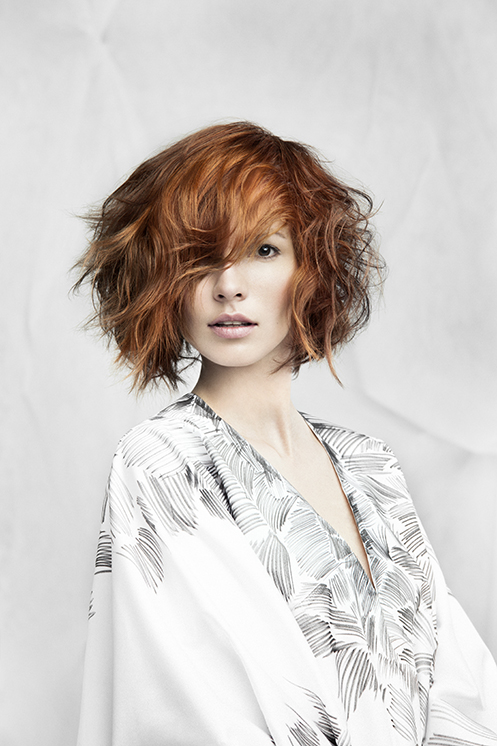 A messy and wild redhead well orchestrated by Laetitia Guenaou.
---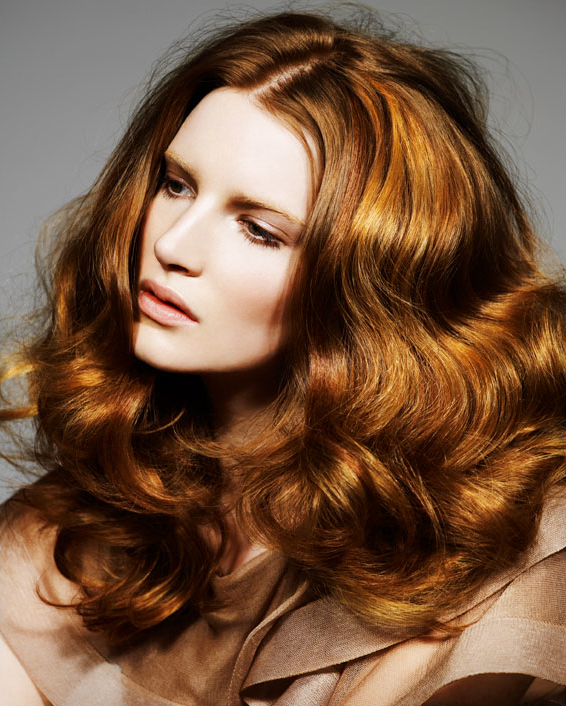 Toni & Guy succumbs to autumn hues by choosing shades of golden honey.
---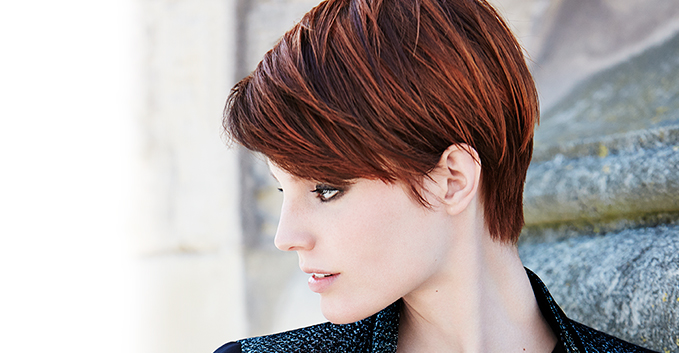 The reddish orange highlight of Jean Louis David brings intensity and vitality.
---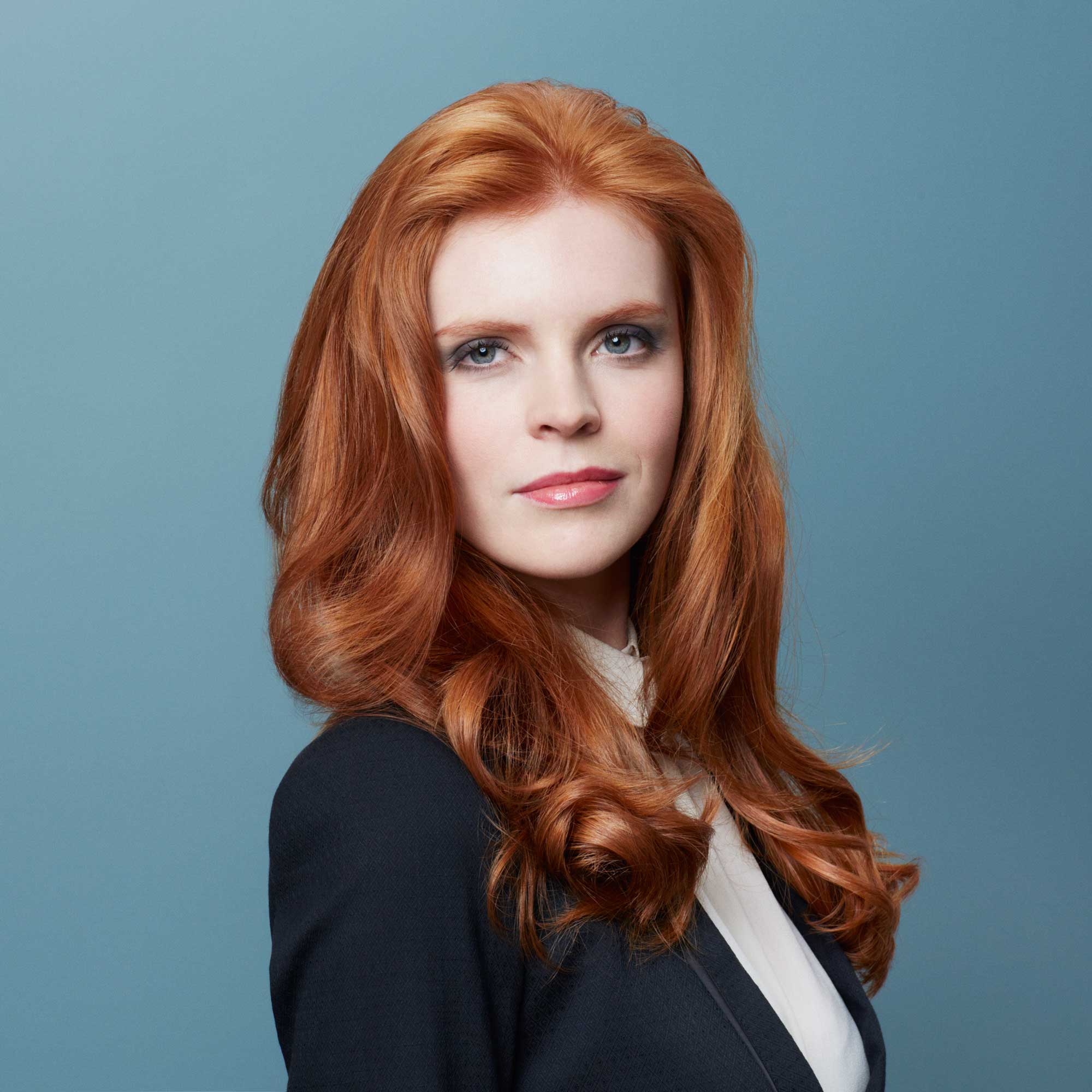 Lucie Saint Claire fulfils a beautiful natural redhead.
---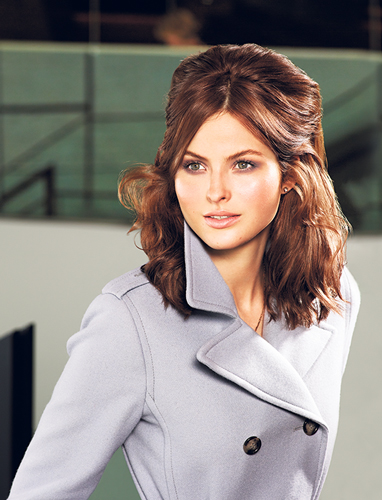 Keune promotes the subtlety of a brown colour with coppery ash reflects and creates an unequivocal fascination.
---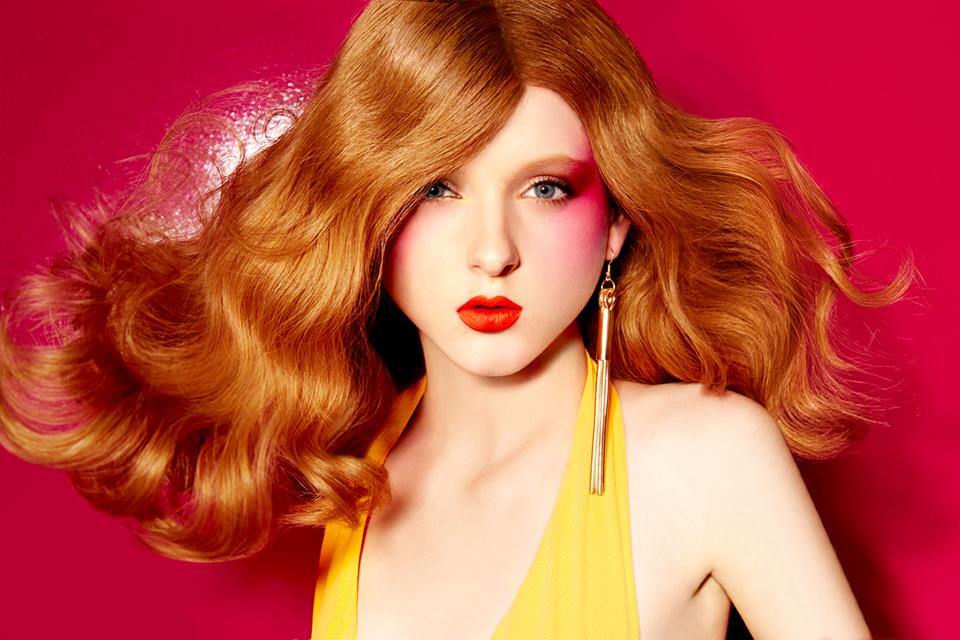 The explosive copper of Kevin Murphy is so devilish and lively.
---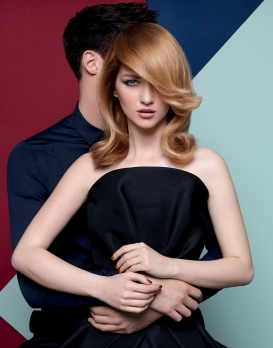 The strawberry blonde suggests a wise and refined alternative signed Dessange.
---
Under a rustic style, La Biosthétique endows lovely curls with red tones.
---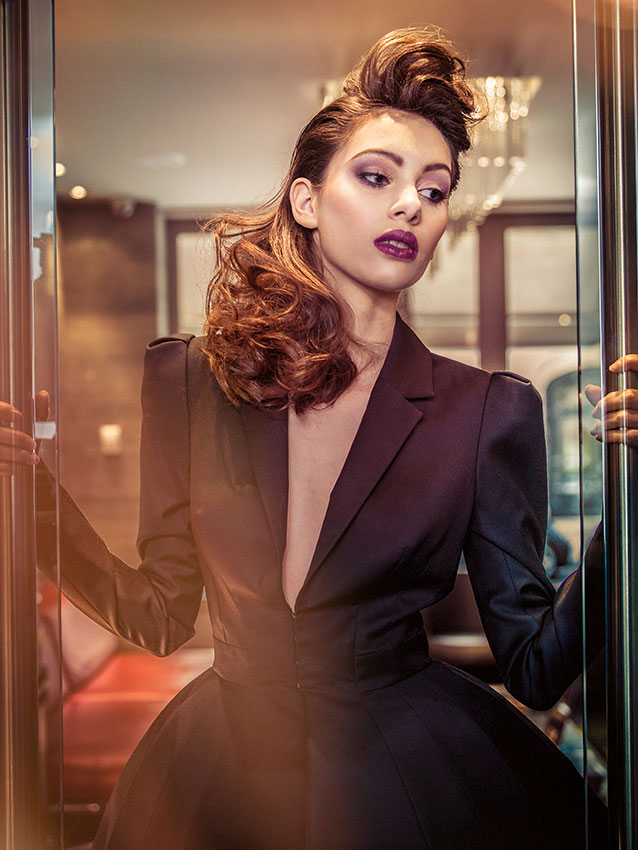 Raphael Perrier warms up a chestnut with amber highlight, sobriety and discretion guaranteed!
---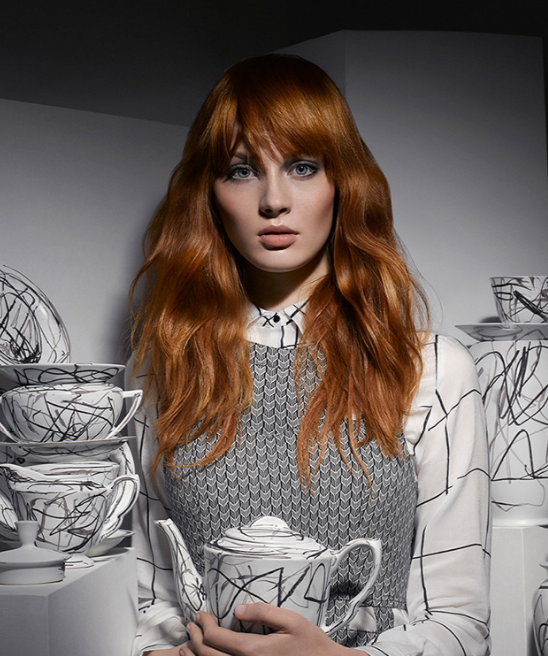 By this intense red, Jacques Fourcade radiates a tumultuous mane.
---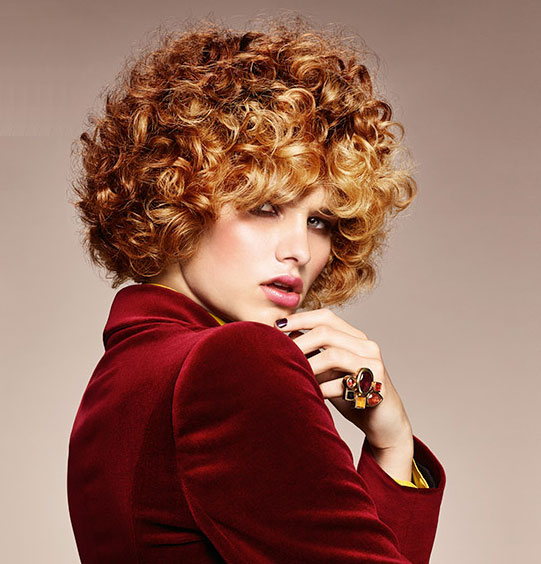 Super curly hair that goes from copper to golden strawberry blonde, this is the daring bet of Schwarzkopf.
---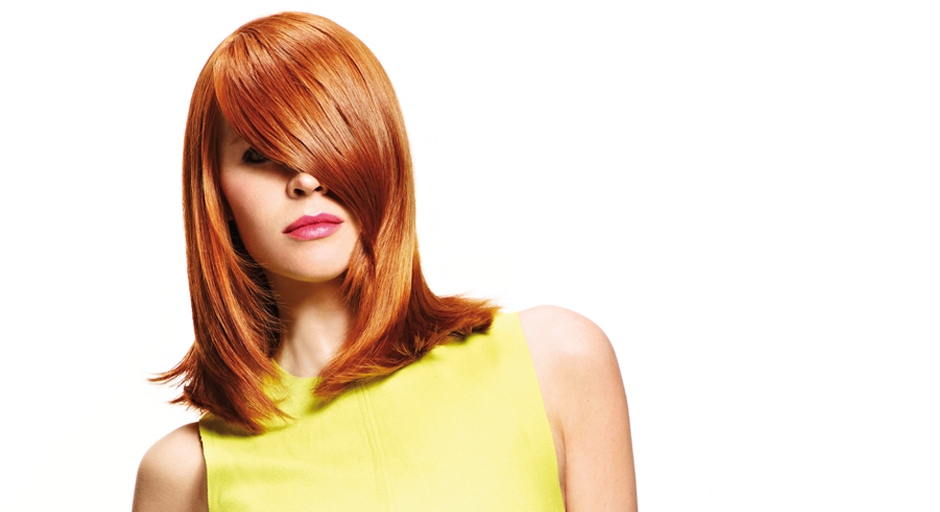 Shampoo adopts an electrical copper to give an ultra bright shine.